Mainprops Limited is a leading oil & gas design & training company established in 2006 with the sole aim of providing a platform where young, skilled and experienced professionals in the oil & gas sector could acquire more skills or perfect already acquired skills. Our expertise makes it easy for us to partake in numerous other oil & gas business related activities.

Since our inception, we have produced over 500 skilled graduates of our numerous training courses. Our training classes have continually been expanded and remodeled in order to suit the working class professional as well as the aspiring professional. We have been able to achieve this with a team of industry professionals with numerous industry related projects within their portfolio.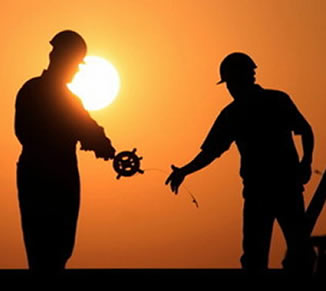 VISION
To become the leading local-provider of globally approved standards for Piping/Pipeline, Process and Automation & Instrumentation engineering design & services in the progressively evolving Petrochemical and oil & gas industries.
MISSION
In a competitive industry, Mainprops Limited has been established with the sole mission of providing quality dynamic engineering services to our valued clients. Our team efforts are geared towards satisfying our client's needs above any other.
OUR CORE VALUES
Our Values are EPIC – Paying close attention to
1. Excellence
2. Progressive Improvement
3. Integrity
4. Customer Satisfaction